Celebrating My Wild Bird Turning Two
A while back we got to celebrate our Wynnie's second birthday and I wanted to create a party that suited her fun-loving personality. When her big sister suggested a flamingo party, I knew it had to happen. Wynnie is a happy-go-lucky little girl - fun, colourful, wild and adorable, just like a flamingo!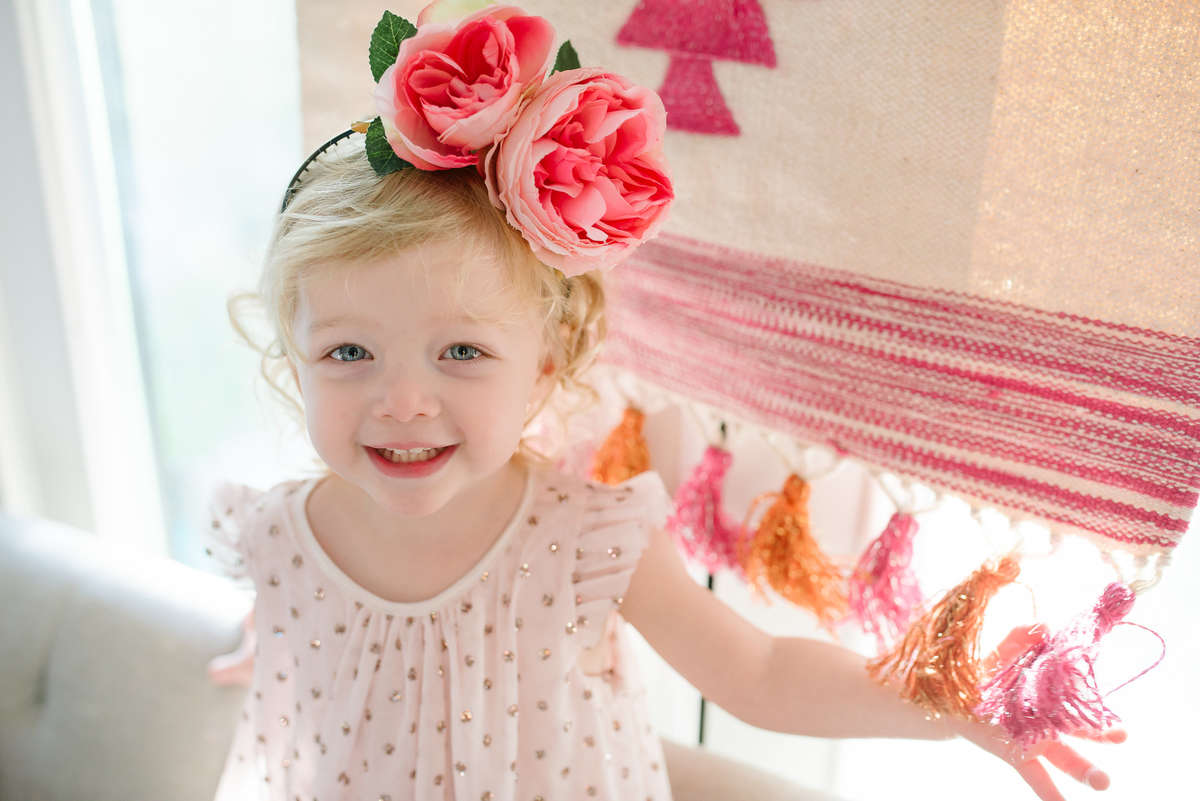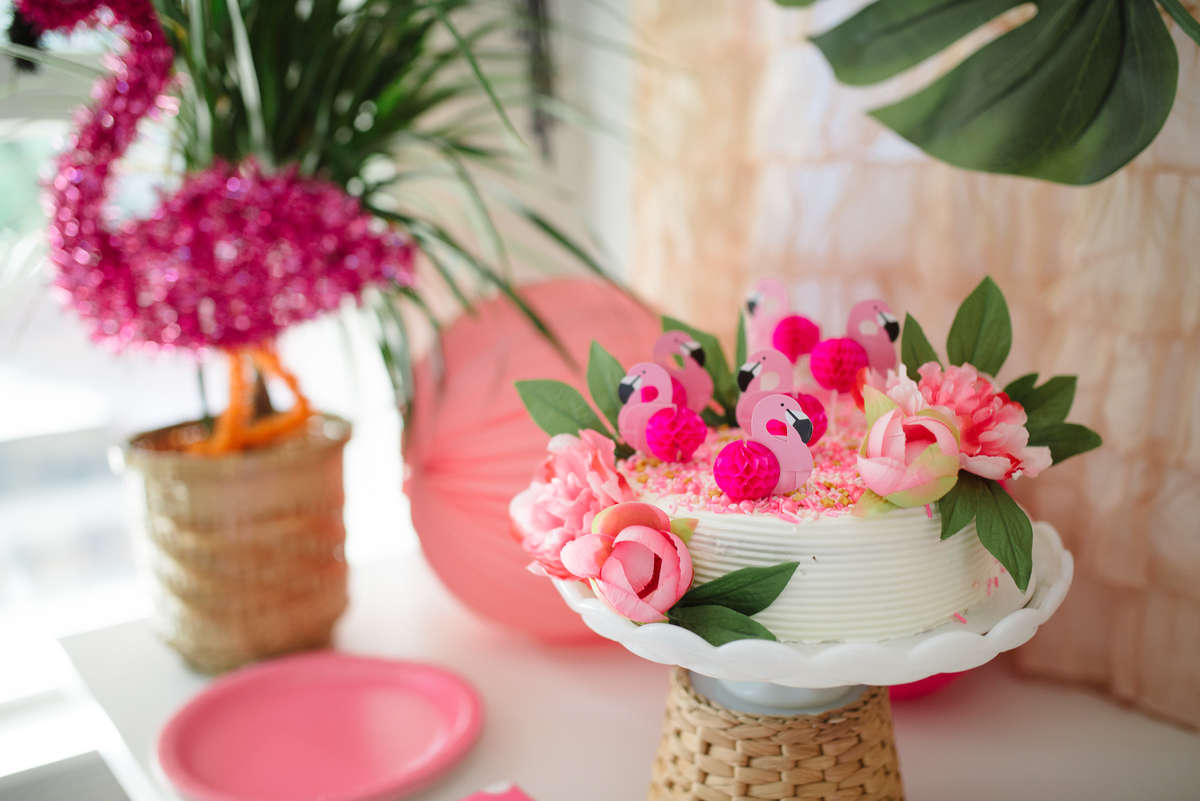 Easiest / Best DIY I Discovered
A friend suggested I order a blank cake from a local bakery and decorated it myself. I love decorating cakes but the thought of making a perfectly round, layered cake terrifies me. So the blank cake was the perfect stress-free canvas for my creativity. A sprinkle mix from
Dainty Sprinkle Co
and a few flamingos & flowers from the craft store and I had nailed it.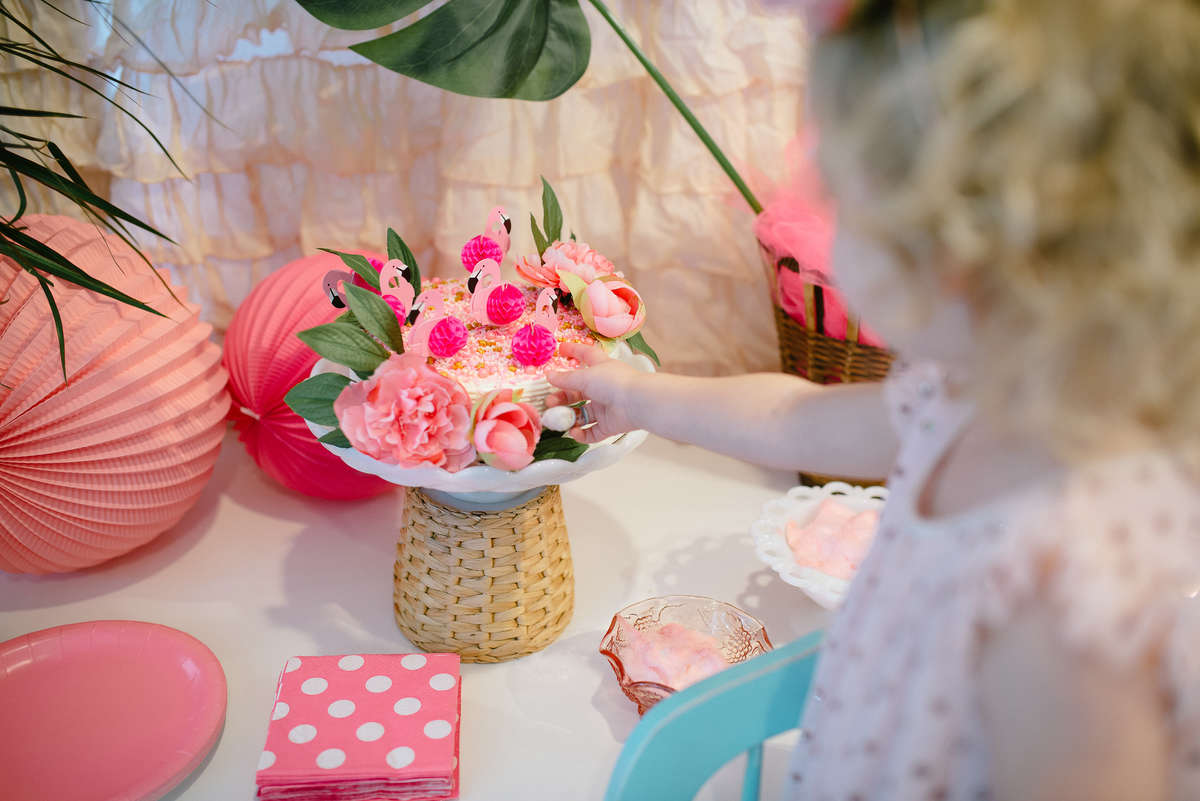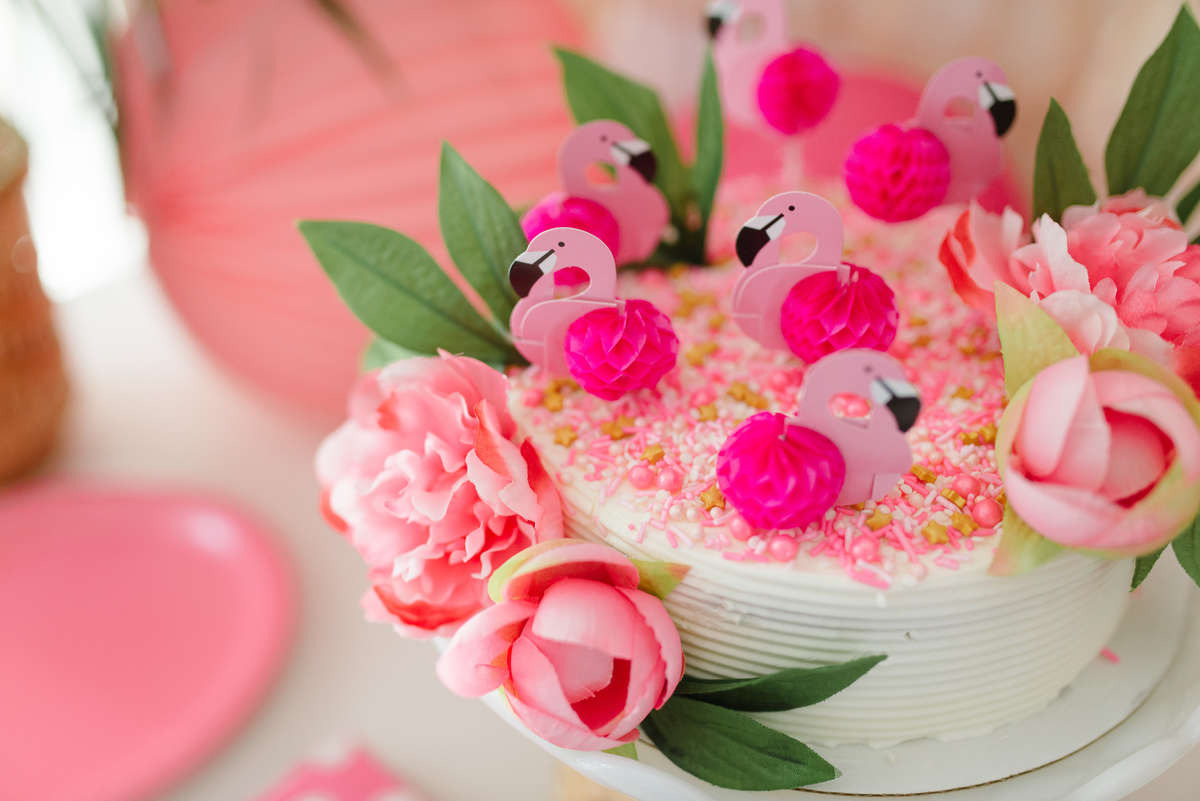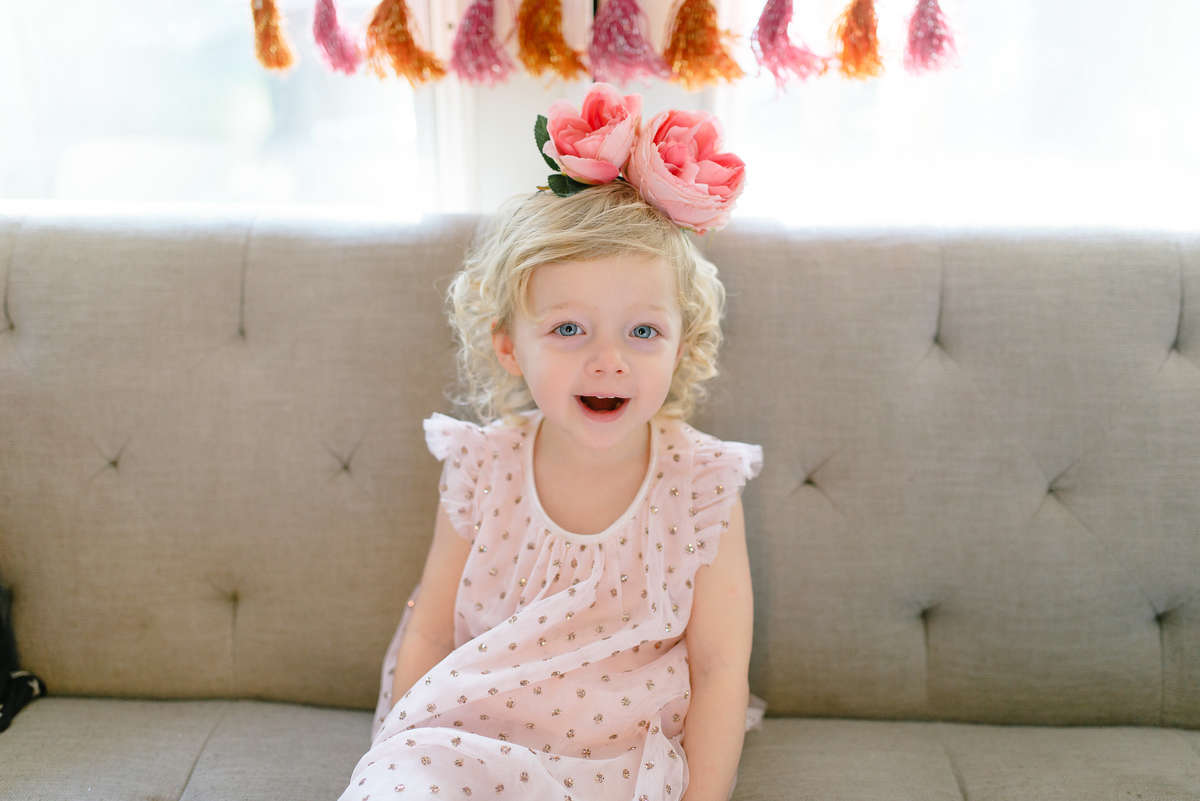 Every year, I make a point of either making or ordering a special floral crown for each of my daughter's birthday parties. This one was simply two oversize faux flowers attached to a headband. I'm still amazed Wynnie kept this on her head for the duration of all these photos! If you are looking for amazing floral crowns to order, check out
Vintage Meadow Florals
.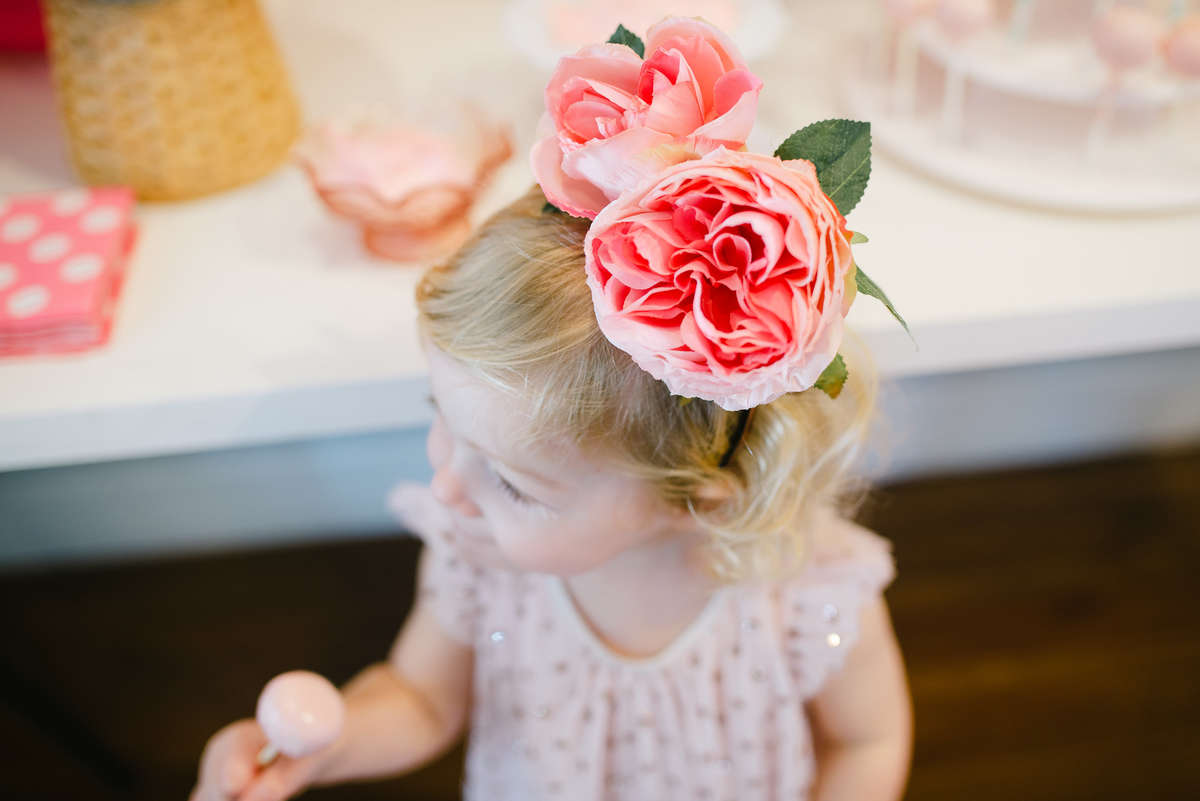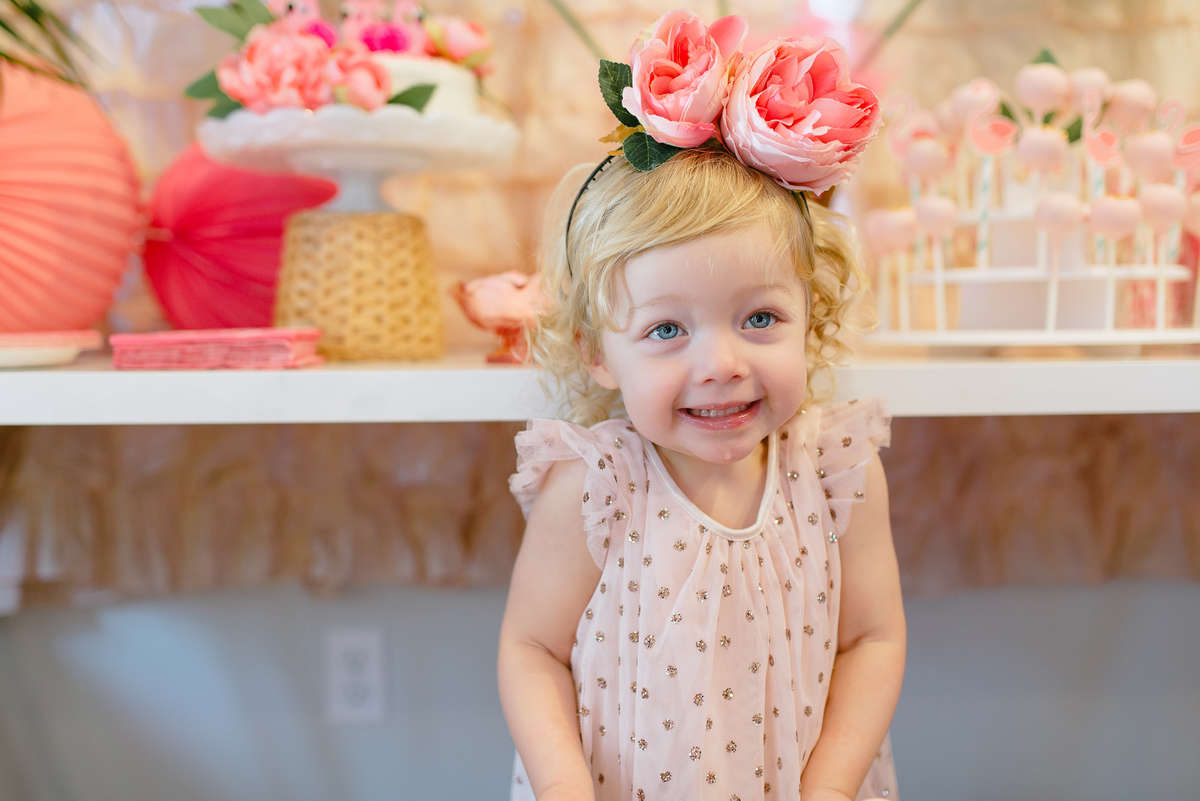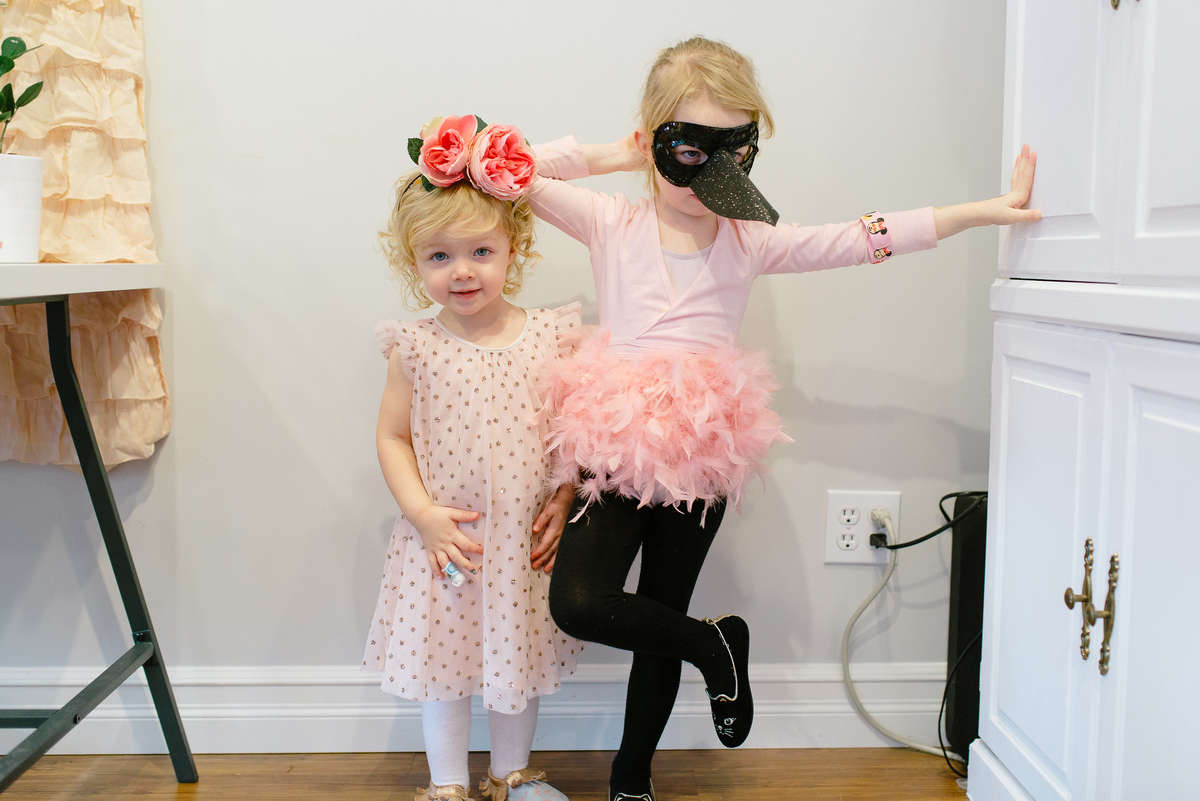 All Great Parties Have A Special Visitor
Big sis had recently been to several birthday parties that included a visit from a princess, or character associated with the party theme. Therefore, she assumed a special visitor was a must. When it came to planning Wynnie's flamingo party, she decided to take it upon herself to be the flamingo. We helped her out a little with the costume... she did the rest.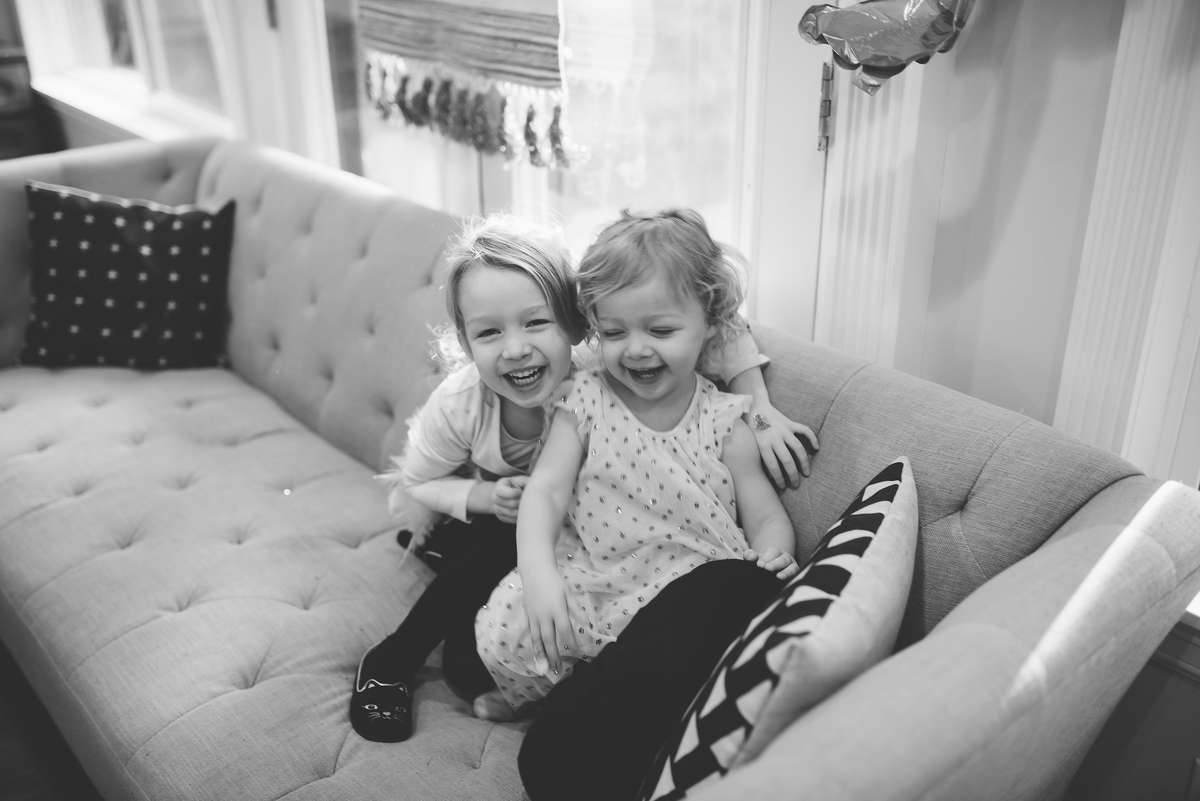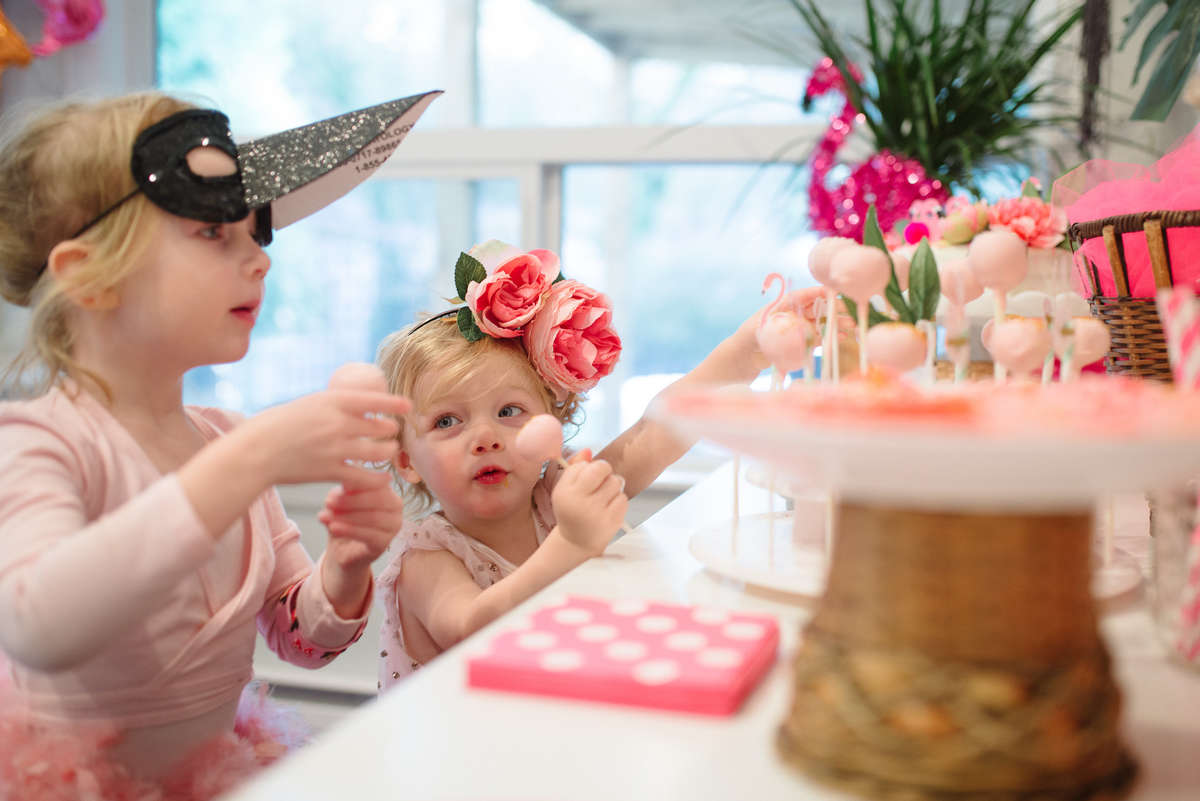 It was surprisingly easy to create a whimsical all-pink dessert table. I find that nearly all pink foods are delicious. My favourite dessert was these home-made cake pops (not made by me). If you are interested in the contact info for the girl that makes these, send me an email! These cake pops were a huge hit with all of our guests too!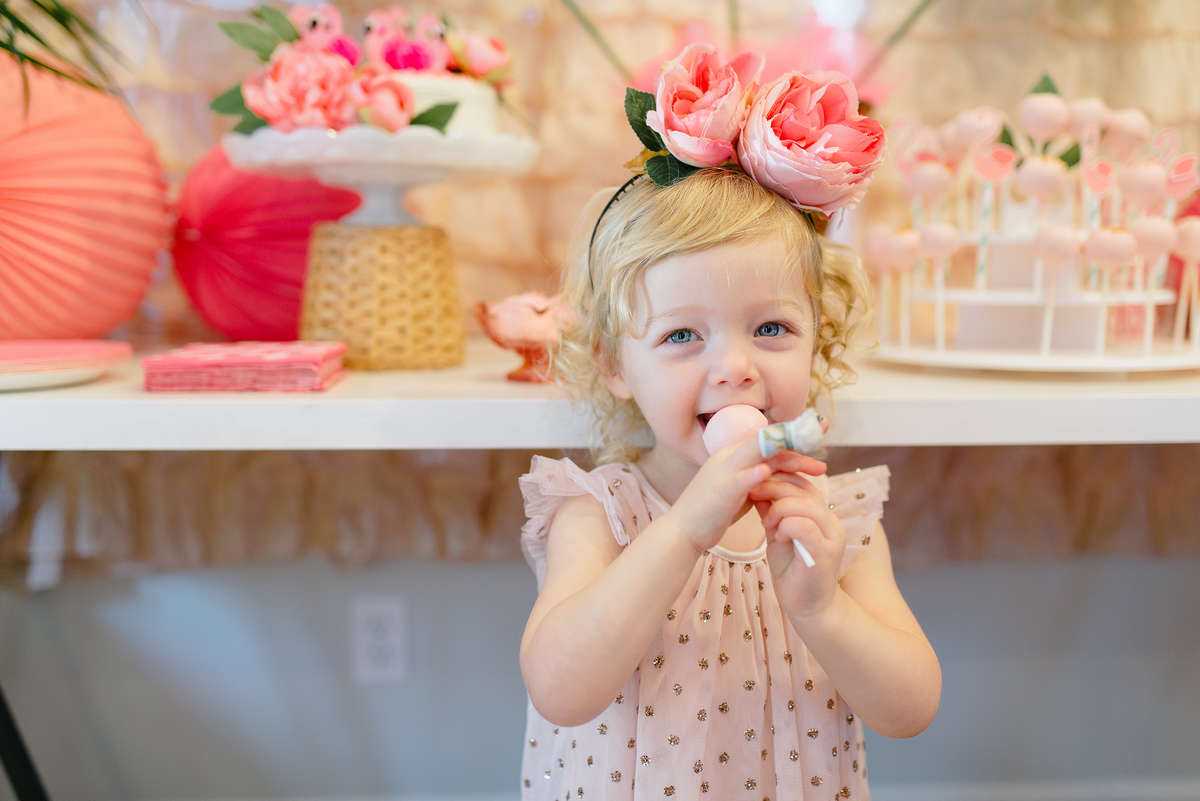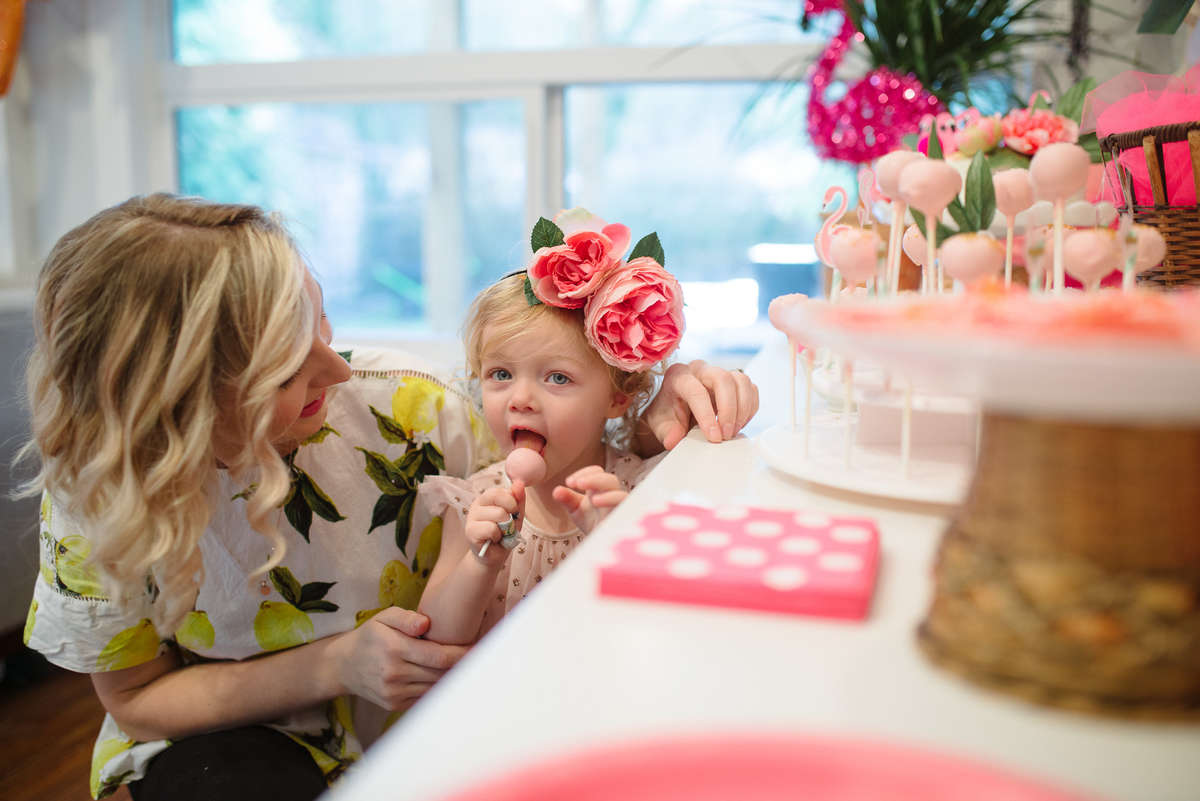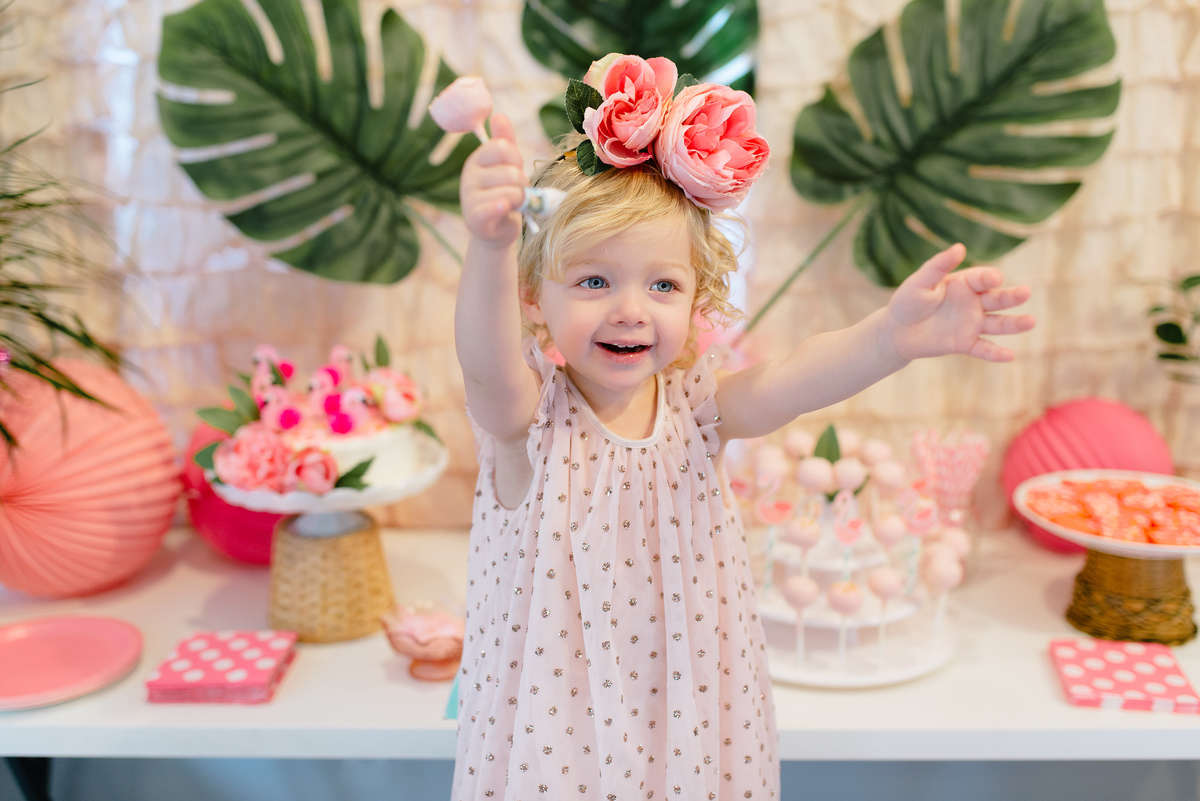 It probably doesn't come as a surprise to you that this birthday party sparked the inspiration behind our
'Wild Bird' Pullover
we launched with our SS18 collection. I would have loved to have had it ready for this party, but at the time, our pink fabric was still in transit.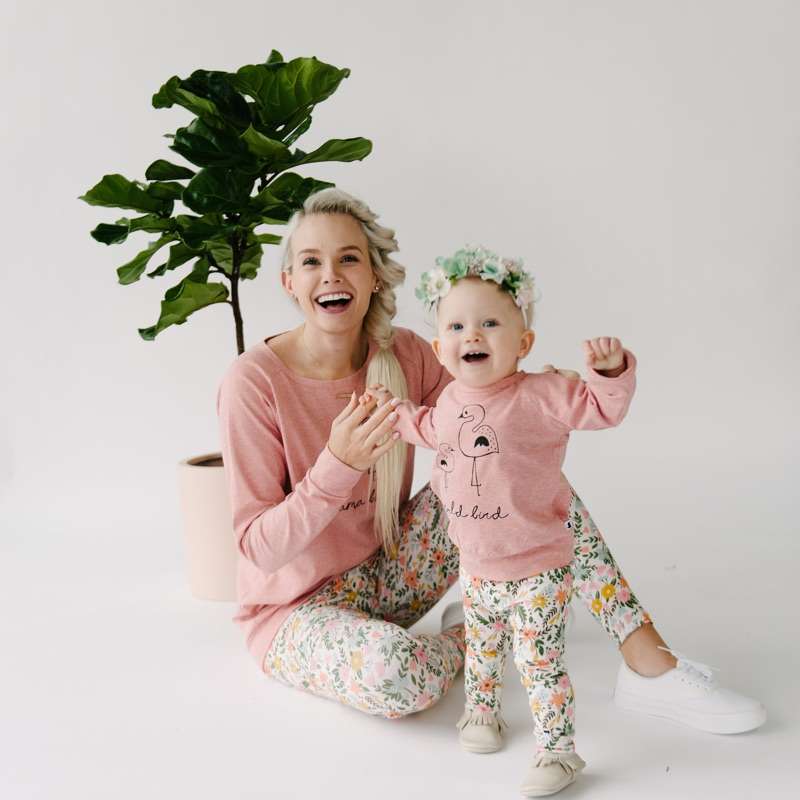 Our
'Wild Bird' Pullover
features a collaboration graphic that includes a pair of hand-rendered stylized flamingos by local artist,
Jess Delves
. Made out of super soft pre-shrunk cotton jersey, these long-ling shirts will showcase your little girl's wild and sweet personality!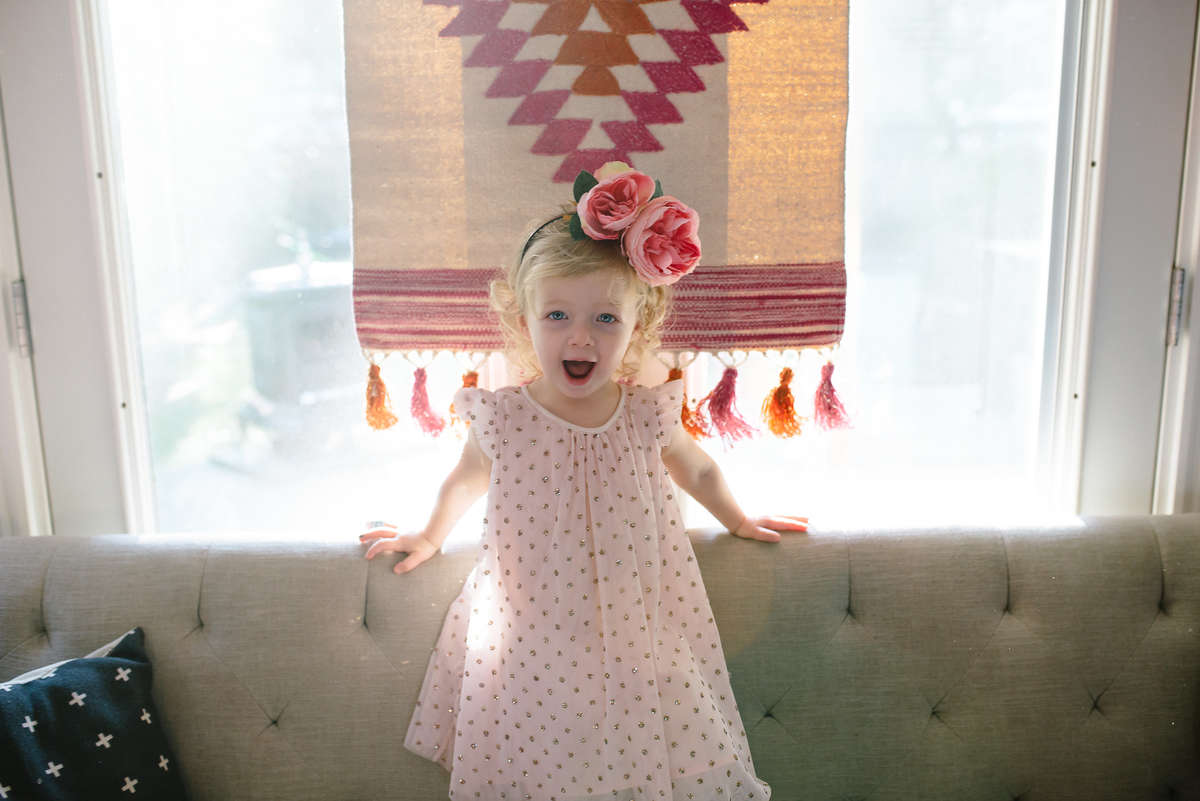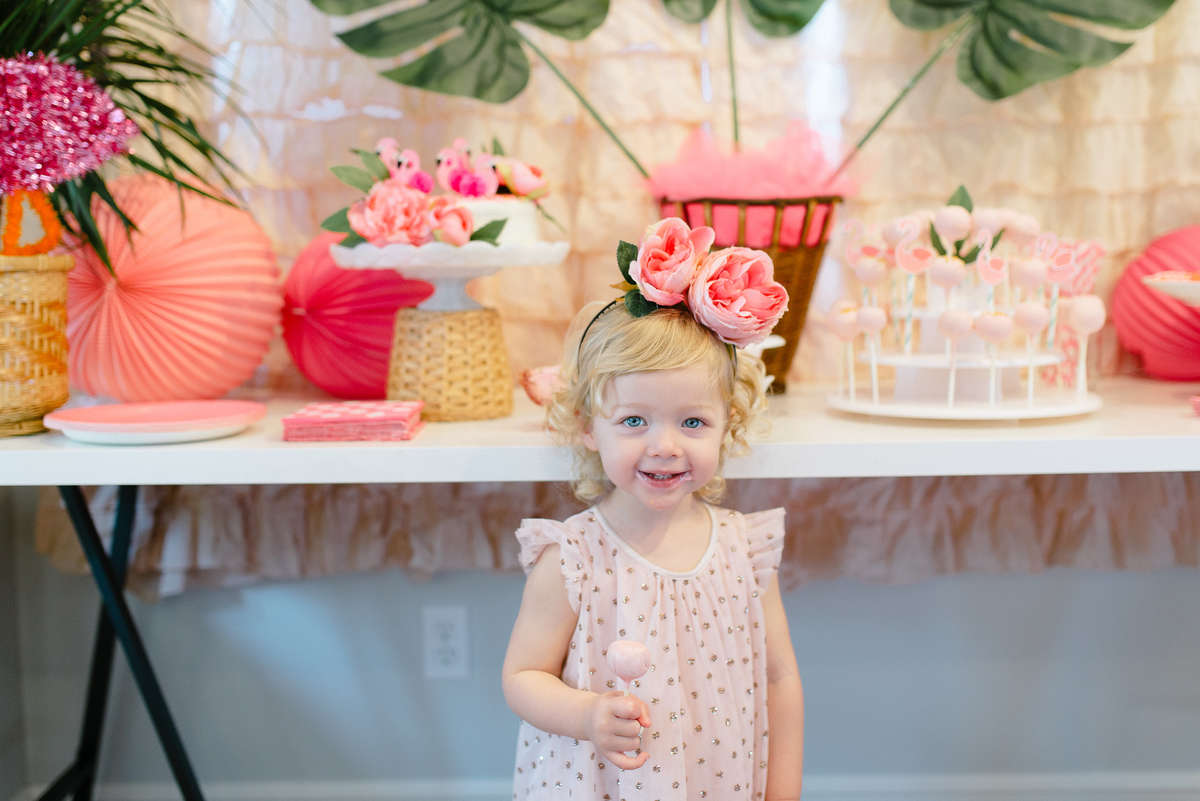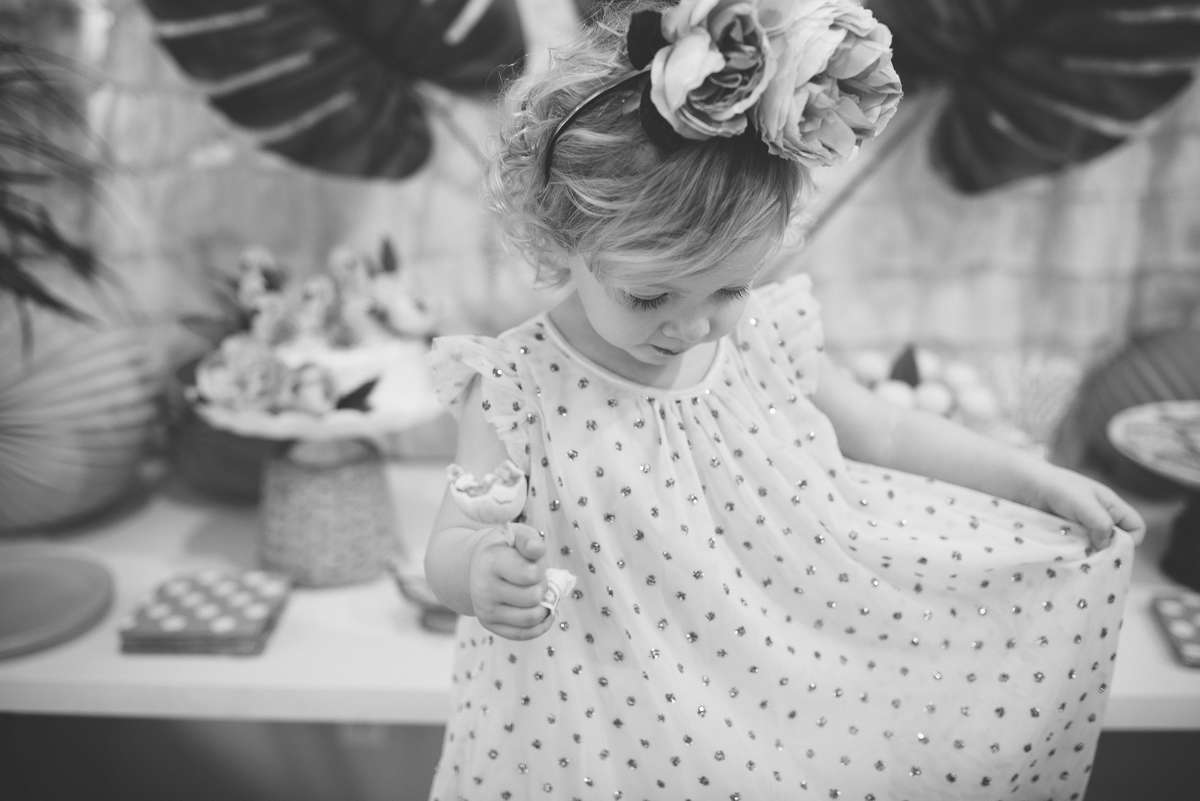 I know I sometimes go a little over-the-top with our girlies' birthday parties but I can't help myself. It is truly one of my passions. I know my kids would be happy with any party, whether simple or extravagant. And I know they certainly don't equate the quality of the party decor with my level of love for them. But I kind of hope that someday they'll look at these photos and notice the love that I poured into each detail.
Even if they don't, I sure had fun planning it!